Restoring Star Trek: The Next Generation Friday, December 7 6:00pm ______________________________ CBS The restoration team from CBS join us to discuss the process behind their digital remastering process for the classic series "Star Trek: The Next Generation", which includes updated effects and remastered soundtrack. One of the restored episodes will be screened after the panel.
Read More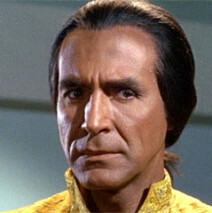 Star Trek
Season 1 Ep. 22: Space Seed
Friday, December 7, 2012 - 8:00pm

A piece of one of history's great puzzles falls into place when Kirk's crew comes across the S.S. Botany Bay, an old-style, pre-warp sleeper ship from Earth that contains several bodies in stasis. Amongst these bodies is Khan Noonien Singh ...
Read More